In June of last year we introduced a program to keep your WordPress-based site here at Ashdown Technologies up-to-date.  Many of you signed up and we maintain those sites monthly, ensuring that WordPress itself, the visual theme, and the many plug-ins are kept up-to-date.  Keeping these components current can significantly reduce the likelihood of your web site being compromised.
Is That A Guarantee?
No, there is no guarantee that your site won't be hacked, even if kept fully up-to-date.
What Happens If It Does Get Compromised?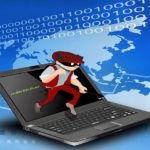 That depends ….. if you subscribe to the update program and we determine that the compromise was due to our failure to perform the monthly updates per the terms of the plan, then we will resolve the problem and restore the site without charge.
However, if we did our part, or you are not participating in the program (even if you did keep your site up-to-date yourself), then there will be a cost to clean and restore your site.  The amount will depend upon the degree it was compromised and how quickly you noticed and informed us of the problem.  In the best case we will able to restore a clean copy of your site from a recent backup.  In the worst we would need to completely rebuild the site, possibly running into many hundreds of dollars.  And in either case there may also be costs involved in determining the original point of compromise and closing the loophole.
How Can I Minimize My Risk Of Site Compromise and Subsequent Costs?
Step 1
The first step is to subscribe to our site maintenance program.  It's only $10/month, and our Standard Service will substantially reduce your risk and costs, but not eliminate them.  For the Standard Service we will:
Login to your site
Take a backup PRIOR to any updates, just in case there is an issue
Perform all available updates to WordPress, WordPress plugins and WordPress themes
Spot check the website to ensure that the updates have not broken the display of the site
Step 2
The second step is to upgrade your program to the Premium level. For $30/month we will provide you with the services listed in the Standard Service above, and also repair a compromised site at no additional cost.  Repair may be accomplished by restoring your site from an uncompromised backup copy, or rebuilding the site, at ATI's discretion. In either case, ATI does not guarantee the restoration of data collected by, or information added to, the site that occurs after the time of the compromise or since the last uncompromised backup.
We will make every effort to discover the cause of the compromise and take actions to prevent its repetition, but make no guarantee that it or some other compromise will not happen in the future. We do not monitor sites on a continuous basis and therefore do not guarantee that we will discover that your site has been compromised in a timely manner. It is the customer's responsibility to monitor the performance and behavior of their site and report to ATI in a timely manner anything unusual or unexpected.
I Want To Keep My Site Updated Myself, So What Are The Risks?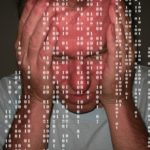 Not all updates go smoothly and they can have a negative impact on your site.  So it is essential that you back up your site and are familiar with restoring it when things go badly. Forgetting to implement the updates on a timely schedule compounds the risk of site hacking.  If your site does get compromised our current support rate is $150/hour, and a badly infected site could take 4-8 hours to fix.
What's My Next Step?
If you're already enrolled in the Standard program, then consider upgrading to Premium and eliminating the chance of getting a big bill to repair your site should it get hacked.
If you're not in either program give Drew a call (508-476-3200) to sign up now, telling him to sign you up for the Standard or Premium program.  He can also upgrade your existing Standard program to the Premium level.
I Can't Be Bothered With All Of This, What's The Worst That Can Happen?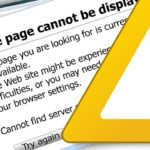 If you're not in the Premium program and you're not prepared to pay us to repair your compromised web site, then we reserve the right to protect our servers, and our other customers' sites, by shutting down your site without prior notification, if it should become infected or compromised.
So don't delay, contact us right now or call 508-476-3200 to prevent this from happening to your organization's presence on the World Wide Web.